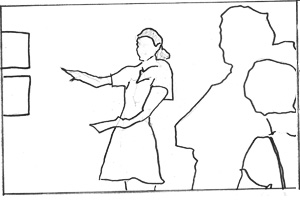 Current Exhibitions
The temporary exhibitions in the art galleries or art centers below are available for a guided tour.
Museums
Permanent Collections
The permanent collections of the following museums are available for a guided tour.
Galleries
London has one of the most vibrant scenes of contemporary art. New galleries are constantly opening and showing artworks in every medium : painting, sculpture, photography, installation or video.
The gallery tours and the tours through the art fairs are tailored around your interests.
They will provide you with :
An understanding of the contemporary art market
An idea of the latest artistic trends
An insight into the latest artistic practices : artworks are in most cases commissioned by the galleries and displayed there for the first time
The areas we can visit for a gallery tour are :
Mayfair
Soho
Clerkenwell
Shoreditch
Bethnal Green
Bermondsey
Peckham
Fairs
London also attracts a large amount of contemporary art fairs.
For a few days, a large number of galleries get together to show and sell artworks from artists that they represent.
Artworks and their prices vary and it is a great chance to get a grasp of contemporary art scene in its diversity.
Fairs catch the only moment where all the art world is at the same time in one place: galleries, dealers, collectors, curators and artists mingle together for this event which is not only professional but also artistic, commercial and social.
We can visit among others the following fairs together :

Back home